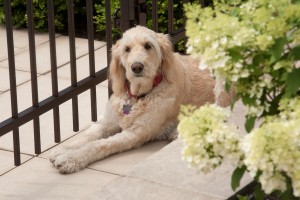 Lola's Backyard!
We call this project Lola's Backyard, the colour of the pavers match Lola, the family dog. Lola loves her new backyard!

This charming backyard in Dollard-des-Ormeaux boasts an elevated patio where friends, family and Lola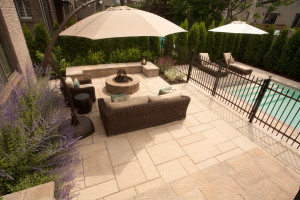 can get a great view of the pool area while enjoying dinner and sipping a glass of wine. The fire pit area is a few steps down from the raised patio, this area is used to cozy up on a brisk night by the fire.
The clients chose the Rock Garden Brown colour Aberdeen Slab from Techo-Bloc. The pool was beautifully capped with St-Marc limestone, and the planters and bench were built using Prague Walls from Transpave.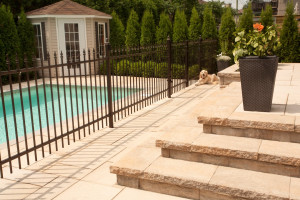 This project is just one example of how Paramount can transform a small space to get the most effective use out of it. We do all the work ourselves, we have many crews of skilled employees to be able to take on ANY turnkey project.
So whether you like to dip in the pool, lay in the sun or curl up by the fire, Lola's backyard can inspire a great design for your outdoor project!