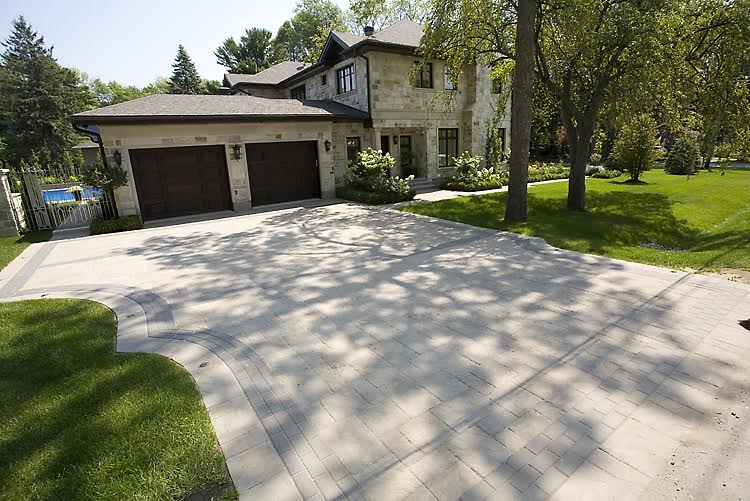 First impressions are important, and as far as your house goes, your driveway and the entrance to your house are the first things your guests see upon arrival. A beautiful, modern and well-crafted driveway not only raises the exterior look of your house, but it creates the warmest welcome. When selling a house, the value you can get greatly relies on curb appeal. Everything from the curb to the front door is of utmost importance in setting the tone of what is inside.
Whether it be to feel at peace every time you drive home, to impress your guests, or to raise the value of your property, your driveway and walkway are the first things you see. Your neighbours will thank you; as increasing the exterior beauty of your house raises the value of the entire street and neighbourhood. There are tons of options to choose from: a trim made of pavers, a fresh asphalt driveway, a paver clad driveway, a stone walkway…. And so much more. Make a good impression!
Groupe Paramount will help you update your driveway and walkway to fit your needs and budget.